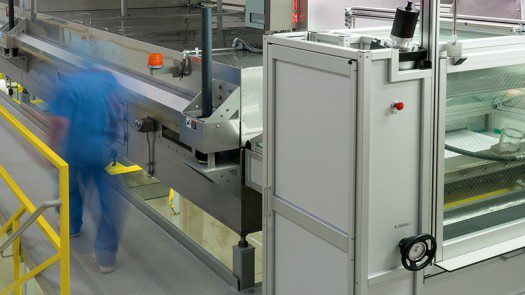 As an Ohio-based manufacturer, we take our reputation for producing high-quality medical adhesive tape very seriously. Our reputation, as well as our ISO 9001: 2015 and ISO 13485: 2016 certifications, didn't happen by chance. Nor did this come overnight. It came through consistent effort, and consistent outcomes. Here are two of the major contributors to our success.
Testing
big part of our reputation for quality comes from the fact that we test everything. Our finished products don't go out unless they meet our testing standards.
A good example of this is our tack force testing. We use a Polyken Probe Tack Tester to determine the maximum force that would be needed to break the adhesive bond on each medical tape. This gives us highly accurate readings for our finished products, so clients can have confidence that their tape has the desired tack force.
Our Team
We wouldn't be anything without our team. These are the experts whose passion, education, and experience makes all the difference in manufacturing adhesive tape.
Drawing on decades of experience, they work closely with our clients to determine which chemical compositions will best work for the intended application. A results-focused team is what truly sets us apart.
With high-quality processes and a team of true experts, you can count on DermaMed for all your medical adhesive tape applications. Contact our team today to learn more about our custom manufacturing options – we'll be happy to help you get things on track for your next application.