Adhesive Solutions for Wearable Devices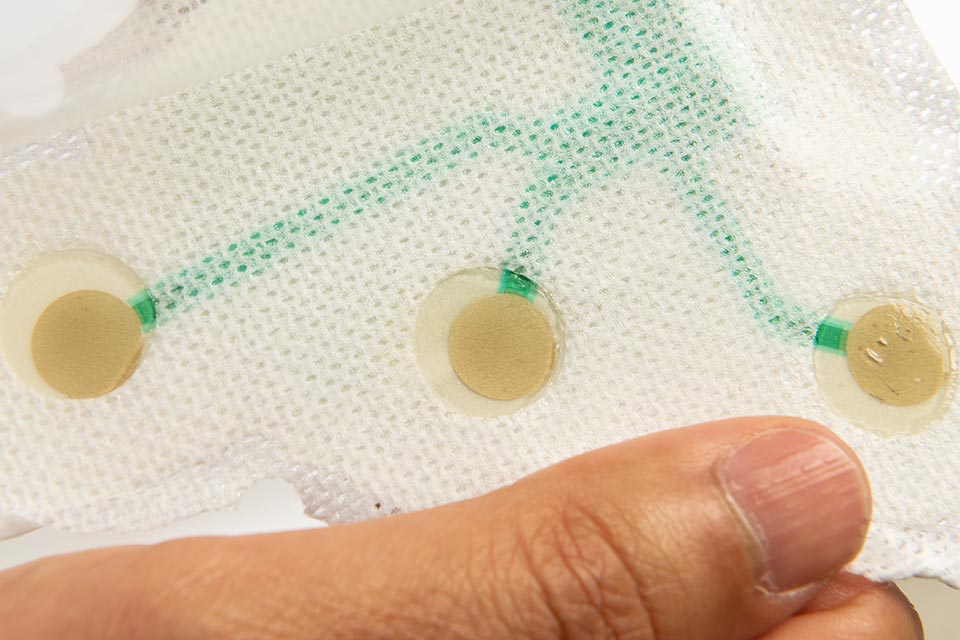 The growing trend of stick-to-skin wearable medical devices and remote patient monitoring has significantly increased the need for pressure-sensitive adhesives (PSAs). Devices such as continuous glucose monitors, electrocardiogram (ECG) patches, and activity trackers, are designed to adhere directly to the skin for continuous monitoring.
When selecting an adhesive tape for a wearable device, it's important to work with a company who understands the key considerations in designing the ideal stick-to-skin solution. Specific criteria must be met to ensure the device remains secured to the patient and provides comfortable adhesion while maintaining functionality of the device.
Our tapes address the key considerations for a wearable device adhesive such as: Biocompatible, skin-friendly adhesion, breathability and moisture management, short to long term wear, ease of application and removal, flexibility and conformability and durability.
When you partner with DermaMed on your next wearable project, we'll walk you through the process of selecting the ideal adhesive solution for your application.
YOUR CUSTOM ADHESIVE PRODUCT DESIGN & DEVELOPMENT PARTNER
DermaMed can take you from concept to product launch and beyond. Our team of technical experts, chemists and engineers produces high-performance specialty adhesive coatings for a range of applications. How can we help?