Adhesive Solutions for Wearable Devices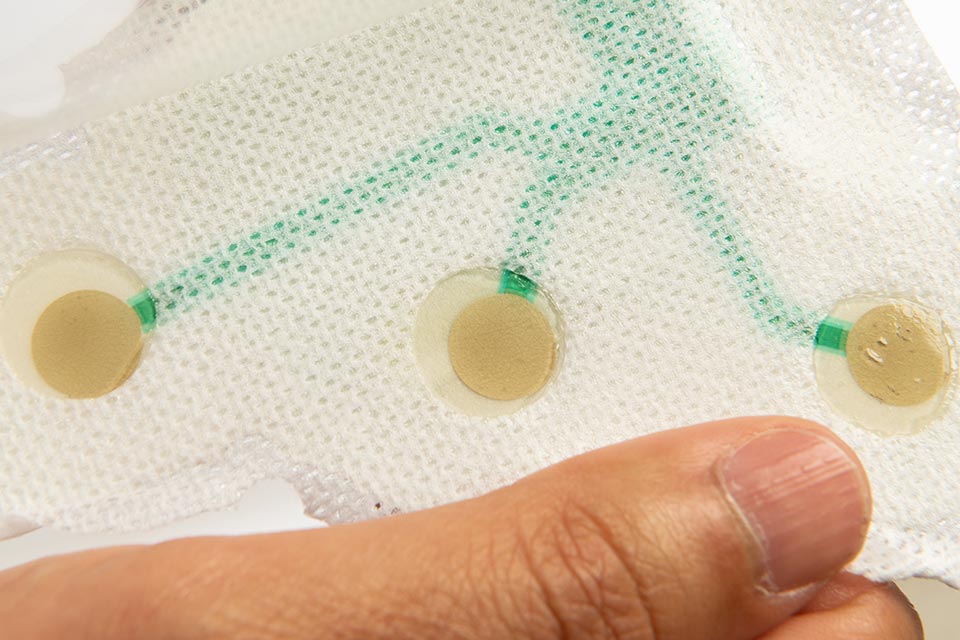 DermaMed wearable device adhesive solutions include woven, non-woven and film skin contact tapes that accommodate a range of release times. We'll customize wearable adhesives that are biocompatible, skin-friendly and pressure-sensitive.
When designing and producing wearable device adhesives for your specific application, we take into consideration: environmental and biological conditions, the end user, length of time the wearable must stay on the skin, location of the device on the body, skin type, device weight and size, and whether the tape is for one-time use or must be reusable.
We consult with wearable device companies and our supplier resources when designing and prototyping adhesives for wearable devices to stay on the leading edge of this fast-evolving industry. And our team of engineers and chemists work with you directly to develop specialty adhesive tapes for wearable devices.
Your Custom Adhesive Product Design & Development Partner
DermaMed can take you from concept to product launch and beyond. Our team of technical experts, chemists and engineers produces high-performance specialty adhesive coatings for a range of applications. How can we help?