Advanced adhesive coatings are our specialty, and as an entrepreneurial team of engineers, we are a strategic partner lending our expertise, supplier resources and R&D capabilities to your innovations. We bring decades of experience as a custom contract coater, and we're known for our customer-centric way of doing business.
Josh Gerber
Vice President of Sales and Marketing
I've been with DermaMed since 2004 and have held positions in every department. From ordering raw materials, scheduling coating campaigns, inside sales, sales manager and most recently VP of Sales. I've learned the business from the ground up, which has helped me build a strong knowledge of adhesives.
I love the way DermaMed approaches a new project, which is finding a solution to a problem or filling a need in the medical industry.
I'm excited by the fact that DermaMed tapes are used to help people. We don't "make tape", we provide products that are used to improve everyday life for patients worldwide. DermaMed has made huge strides in the past 25 years to support ongoing changes in our industry.
Improvements on wear time, and advances in low trauma adhesives. I can't wait to see what we can do with the next 25 years!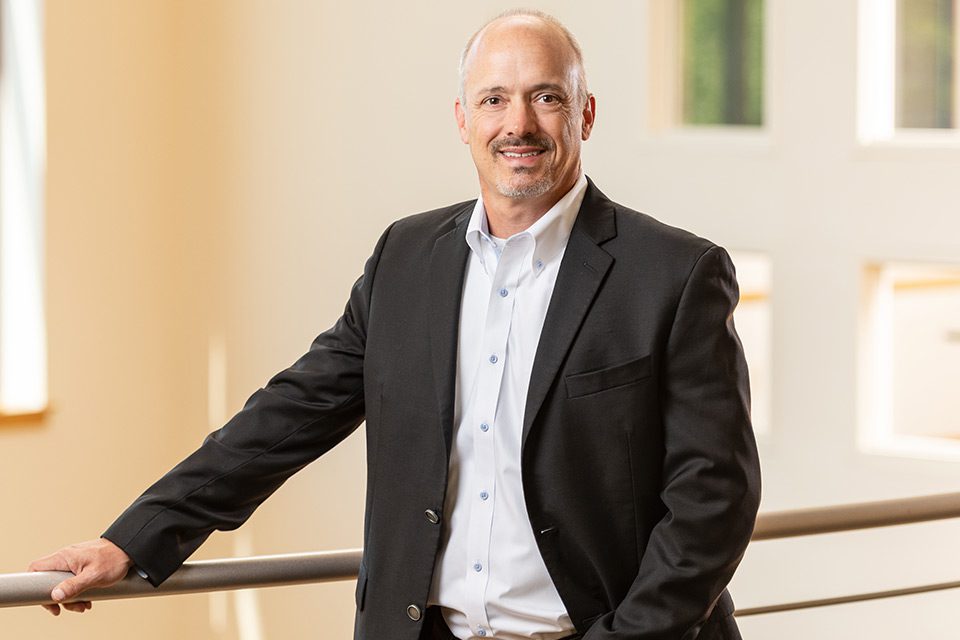 Steve Collins
VP, Business Development
I have spent 23 years with DermaMed, and 7 years prior in the rotary converting market. Experience in all aspects of medical device development and production, including design, materials selection, tooling, conversion, packaging, and sterilization. Specializing in materials related to advanced wound care technology.
For almost 25 years, DermaMed has continued to provide customized products in a way that one would expect with a small, flexible company, but with the resources and expertise of a larger organization.
I am excited that DermaMed continues to be a part of the advancements in wound care, wearables technology, and stick-to-skin products that could not have been imagined even 20 years ago. Every year seems to present new opportunities for DermaMed that we would have not even considered the year before.
Nathan Pierce
Regional Sales Manager
I have been in the converting and adhesive backed materials industry for the last twelve years. Prior to DermaMed, I started out as a final assembly inspector in college and over the years progressed into a Business Development Executive position with a large converter calling on the medical space.
I love DermaMed's ability to offer "off the shelf" material solutions or when necessary, custom material constructions based on specific application requirements. I believe this allows us to better partner with our customers to provide a higher performing material that meets or exceeds their requirements.
Mark Engelen
Midwest Sales Representative
I have over 40 years of experience in PSA tape, in both the converting and manufacturing of tape products.
My many years of hands-on experience help my customers design and develop solutions for their applications – whether it's a new product, a device redesign, a product enhancement, or a cost savings.
Since my beginning in the tape industry, I have sold almost every type of tape, in almost every market. I've worked in converting, both in sales and manufacturing, and I even ran some machines.
Working with DermaMed has been a wonderful addition to my tape career. DermaMed maintains high standards for their facilities, especially in cleanliness and capability. DermaMed is constantly looking for a better way to serve our customers, through innovation and communication.
I am excited about what comes next. I really enjoy my interactions with my customers and the exchanges of information, followed up by working with team members at DermaMed to create new products and solutions. Every day is a good day, maybe I can get another 40 years in.
Aaron Smith
Regional Sales Manager (Western Region)
I have been working in the pressure sensitive tape industry since 1989. During this time I have gained extensive knowledge of pressure sensitive adhesives and tape converting through the various positions I've held in Quality Assurance, Research & Development, Customer Service, Technical Marketing and Sales in both tape and converting. These opportunities have provided me with in-depth experience in the testing of the physical properties of adhesives and tapes, formulation and development of adhesives, coating processes for manufacturing tapes, converting and contract manufacturing, and end use application of tapes in various industries including automotive, appliance, electronics and medical.
DermaMed is flexible and willing to work with our customers to develop custom solutions to meet the needs for their specific end use application. DermaMed also has very high quality and cleanliness standards at each of our coating facilities which carries over into our customers being able to produce higher quality products for their customers.
The medical device industry is exciting because of the ongoing advancements. New devices are being developed or improved, which benefits the patient. It's exciting to work for a company like DermaMed who is providing the adhesive solutions which are used in medical devices that help improve the lives of people around the world.
In my free time I enjoy hiking, biking and kayaking.
Chelsea Bilbrey
Sales Facilitator
I assist our customers directly by working with our internal team to make sure the order process is smooth from receipt of a purchase order to shipping out the door. Additionally, I support the sales team with sample requests. DermaMed operates with a heavy emphasis on teamwork – our team is always willing to help one another – and I enjoy being a part of that.