ADHESIVE MEDICAL TAPE FOR A VARIETY OF MEDICAL APPLICATIONS
Medical Skin Adhesives for Daily and Clinical Use
Consumer Products
Pressure-sensitive adhesives (PSAs) are widely used in consumer stick-to-skin products. DermaMed's adhesive solutions enable ease of application, comfort, and reliability.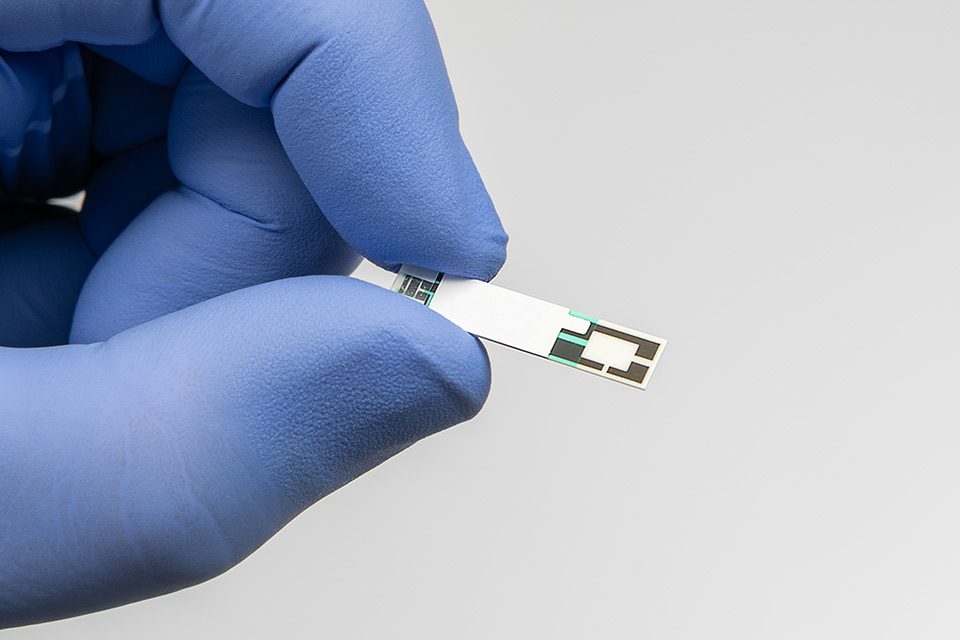 Diagnostics
Pressure-sensitive adhesives (PSAs) are commonly used in the assembly of various in-vitro diagnostic devices. These specialty adhesives have unique properties and provide essential adhesion and bonding properties.
Drapes
Surgical drapes tapes and incise drape films require specialty pressure sensitive adhesives for assembly and secure attachment of the drapes to the patient while protecting the surgical incision site.
Low Trauma
Low trauma pressure-sensitive adhesives (PSAs) are needed for sensitive skin applications. They offer reliable and gentle adhesion while minimizing trauma to the skin upon removal and provide repositionability properties where required.
Pulse Oxymetry
Adhesives play a crucial role in the securement of a pulse oximeter device to the patient. DermaMed's specialty tape solutions provide the comfort, flexibility and low trauma adhesion required for pulse oximeter devices.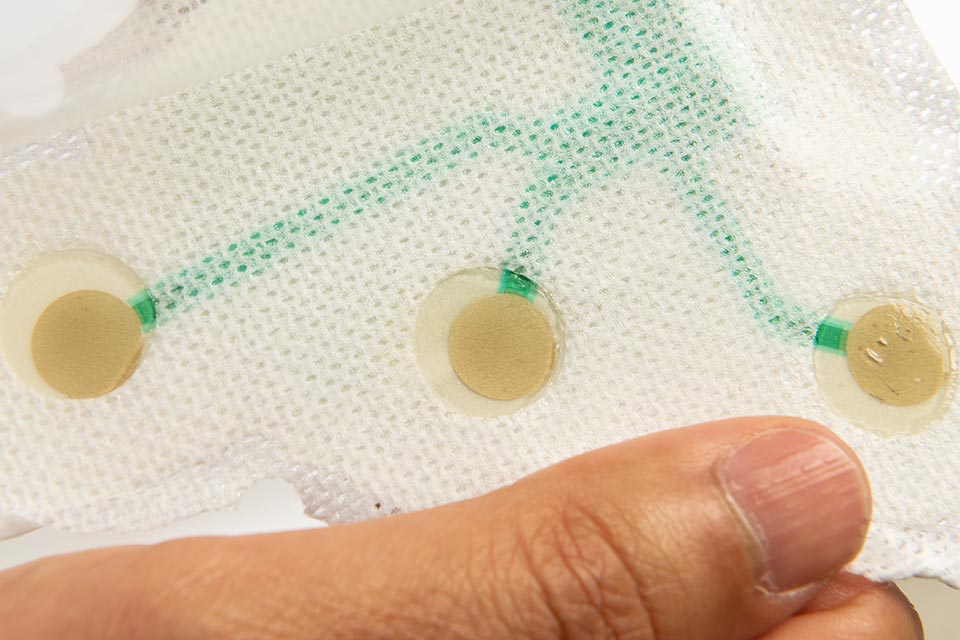 Wearable Devices
Wearable medical devices have specific adhesion criteria which must be met to ensure the device remains secured to the patient for the prescribed wear time. DermaMed's adhesive solutions address these key considerations.
Wound Care
DermaMed's specialty wound care adhesives are designed to provide a protective and comfortable environment to help accelerate wound healing in a variety of wounds.
DermaMed specializes in producing high-performance, pressure-sensitive adhesives and coated materials for medical applications. With innovations in mobile, connected, and networked healthcare, wearable device technology is quickly advancing. This has resulted in a high demand for skin contact medical adhesives with a range of wear times, from just a few hours to 21 days.
Our technical team of chemists and engineers is constantly working on and testing skin-friendly medical adhesive solutions, along with long-lasting adhesives used in device construction. We have a family of medical adhesives that meets the needs of skin-contact wearable devices, and we collaborate with you to build custom medical tapes to meet the specifications of your on-body device.
Our medical-grade adhesives for skin are designed specifically for medical applications and boast superior performance compared to conventional adhesives. Our materials meet current medical industry standards and are engineered with advanced features that provide added protection and comfort.
Trusted by top medical device OEMs, we strive to provide materials and solutions that exceed expectations for safety, quality, and performance so you can be assured that your medical product will perform reliably every time.
From concept design and product development to production and delivery, working with DermaMed gives you peace of mind knowing that we have the expertise and technology to meet even the most demanding requirements. Our team provides in-depth knowledge and technical assistance through every stage of the process.
Contact us to discuss your product specifications and goals. We'd happily invest in your idea and turn it from blueprint to reality. Our collaborative approach ensures that you remain involved every step of the way.
Our capabilities span the medical adhesive market, with materials that serve diverse healthcare applications, including:
Medical instrumentation
Surgical dressings
Post-operative dressings
Island dressings
Transparent film dressings
Diagnostics
Electrodes
Biosensors
Cosmeceuticals
Surgical drapes
Ostomy care
Neonatal and geriatric skincare