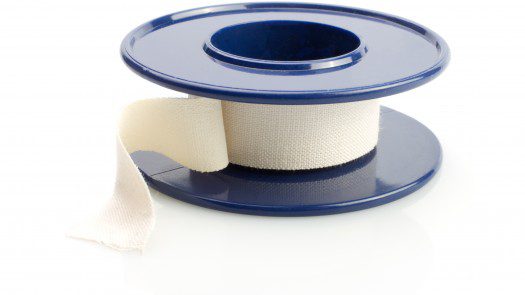 DermaMed Coatings Company can fulfill a wide range of needs for clients in the market for medical and biocompatible adhesives. Our products are found in a wide range of medical devices and related applications.
One of our strengths is creating products for wound care solutions.
We can develop a customized medical adhesive solution that's right for your specifications. But we can also develop custom adhesive coating techniques for a variety of films. Breathable, pattern-printed tapes are ideal for wound care applications.
Our custom pattern-printed adhesives are able to meet the rapidly growing demand for high MVTR (moisture vapor transmission rate) adhesive solutions.
We have several manufacturing capabilities in the coating (knife over roll and gravure), toll coating, zone coating, laminating, pressure sensitive adhesive solvent products, and more.
Overall, our tapes, films, and other adhesive products are suitable and found in medical devices, surgical dressings, electrodes, ostomy, neonatal, and geriatric skin care. DermaMed is also able to deliver customers with cutting-edge supplies and technologies.
Our team has an on-site lab suitable for developing a custom solution just for you. We can then conduct trial testing to ensure the product fits your specifications.
To see how DermaMed can develop a medical or biocompatible adhesive for you, contact us today.